ANTON EXNER
The Creative Shaman – crafting communication with purpose that helps people to heal and grow.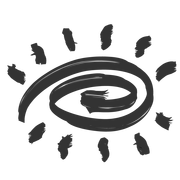 YOUR PRESCRIPTION
Becoming aware of your why or turning from ego to eco are reflections of a conscious transformation.

In this spirit consider me as the creative shaman who humanizes your business on this path and beyond.
MY SACRED MEDICINE
SPELL
Framing expressions positive, fair and present so relationships become determined.

ALCHEMY
Blending life-centered experiences, services and products with in-house abilities, insights and values.

CEREMONIES
Guiding workshops and coachings that cure ego-driven habits and nurture magic.